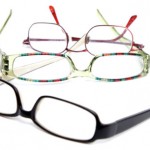 Our qualified Dispensing Opticians are highly trained and can assess your individual requirements. They will happily take the time to explain the many options available and advise on the most suitable lenses.
We carry a huge selection of frame styles in stock including the major fashion brands catering for all budgets.
We also manufacture lenses at our own dedicated production facility, which means we can control the quality and be highly competitive on price.
Lens technology has advanced by leaps and bounds in recent years which means lenses can be thinner and lighter for all prescriptions, providing greater comfort.
Lenses can be offered with various options including anti-reflection; scratch resistant; photochromic (dark & light) ; polarised and tints.
We also host Silhouette colour & style consultations – the best way to find the perfect pair of spectacles to suit your colouring, face shape and personality.
Enhance your looks with Silhouette
The Austrian firm of Silhouette has been producing high quality spectacle frames for over 40 years. Each spectacle frame goes through around 130 manufacturing stages and is then finished by hand. From classic styles to the latest high-tech titanium rimless, Silhouette has something for all tastes.
In association with Silhouette we periodically host open day's when Silhouette's own style and colour consultant joins us, and you can benefit from your own free consultation with advice on all aspects of frame choice.
This is a unique opportunity to get expert guidance and view the full range of frames from one of the world's premiere manufacturers.